Your solution for rectal irrigation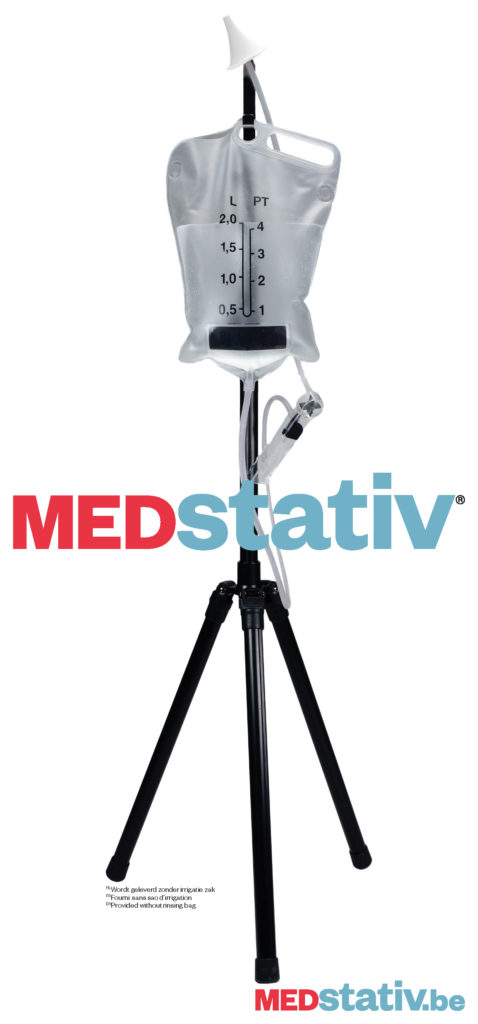 Just like you is rectal irrigation for me just the most normal thing in the world
With MEDstativ I want to give fellow companions a more comfortable life.
MEDstativ is an elegant solution for home, on weekend trips or on vacation.
No more questions about where to hang your water bag.
Can also be used for feeding tube or as a mobile IV stand.
Characteristics :
Pliable, light and discretely packed into an easy carrier bag.
Quickly unpacked and installed.
Compact and deployable in small restrooms.
Adjustable in height up to maximum 2m.
Extremely stable.
€79.00 delivery included in Belgium

Tech Info :
Dim : 51cm x 11cm x 11cm
Weight : 800g
Max High : 201cm
Material: Aluminum
Color : Black
Load capacity : 3kg
Irrigation bag not included